At Middlebridge Marketing Inc. our marketing brokerage team is comprised of experienced and knowledgeable experts to reach your product goals – please take a minute to "meet the team" and contact us with any questions you have.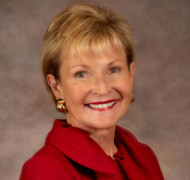 Diane Charboneau
Chief Executive Officer
The founder and CEO of Middlebridge Marketing, Inc., Diane has nearly 40 years of experience in the CPG industry. Diane began her career at Chesebrough-Pond's where she excelled in both National Accounts and Product Marketing. This combination provided an excellent springboard to creating a unique sales and marketing company.  With a passion for sales and product, Diane developed a culture where customization is the common denominator and superior service the imperative. This consistent and relentless approach has resulted in groundbreaking initiatives in Proprietary, Store Brand and branded projects with CVS Health.  It's really simple. People don't care how much you know until they know how much you care. Diane cares. MMI cares. We make a difference.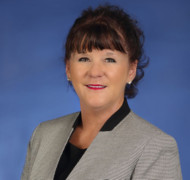 Gayle M. Smith
President
Prior to joining Middlebridge Marketing, Inc. as a partner in 1993 , Gayle was the Sales Manager for a major New England based Consumer Products Brokerage firm . She managed a sales team and helped build a new sales division for the company.  Gayle also spent 10 years with Revlon, Inc. where she started as a Consultant and was quickly promoted to Consultant Supervisor and managed a team of Merchandisers responsible for all Food, Drug and Mass Accounts in New England. After being promoted into Sales, she held several positions including Account Manager, Northeast Regional Manager and National Account Manager managing CVS/Pharmacy.  Along with her responsibilities at Middlebridge Marketing, Inc. she has participated on the Advisory Board of Holyoke Community College and works with the students in the Business Department with class involvement & speaking engagements annually.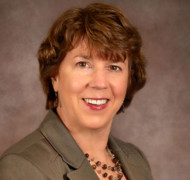 Sharon Wallace
Vice President of Operations & Finance
Sharon joined Middlebridge Marketing, Inc. in 1994 after spending 12 years in office administration where she was responsible for managing 4 separate businesses. Sharon's diverse role at MMI includes leading the sales support team, company financials, human resource administrator, general office management and occasional office psychologist. In her 20 years with Middlebridge, Sharon has worked closely and developed relationships within all levels of CVS. She has extensive experience in the Store Brand and Branded areas and has been involved in several proprietary brand launches. Sharon graduated from the University of Rhode Island with a Bachelor of Science degree.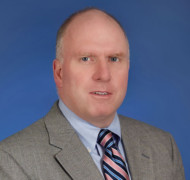 Patrick McDonough
VP of Business Development
Patrick joined Middlebridge Marketing, Inc. in September of 2012. Patrick comes with 18 years of Multi Line Sales, Marketing, and Management experience. Patrick has built and trained National sales teams and has spent his last 8 years as a VP of Sales for a Multi-Line representative group calling on National Accounts, College Bookstores and the Military Exchange System.  It's the attention to details and understanding both the vendor and the customer that has earned Patrick many Top Sales Achievement Awards. He considers himself very lucky to work with a team of smart & driven women – it keeps him grounded to say the least. Patrick is a graduate of Suffolk University with a Bachelor of Science degree.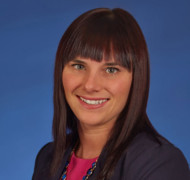 Jen Desmarais
Account Manager
Jen comes to us with more than seven years of marketing and merchandising experience, including managing visual merchandising at REI. Her creativity, enthusiasm, and attention to detail are unparalleled. Jen thrives in the fast-paced environment and is an analytical whiz. Most recently she oversaw the successful launch of a major Beauty line. A former competitive figure skater, Jen will stop at nothing to get the sale, she's in it to win it. Jen is a graduate of Rhode Island College with Bachelor of Science degree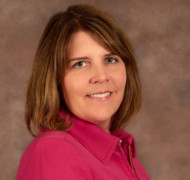 Katherine Benoit
Marketing Analyst
Kate is the longest standing member of the Middlebridge Marketing, Inc. Team, having joined in 1989 and taking on a variety of different roles through her tenure. Kate's responsibilities have grown from servicing independent drugstores to managing multiple retail corporate accounts in the New England area. Kate now spends the majority of her time analyzing POS & Promotional data from Nielsen, IRI, & the CVS CMG Portal. She is also an expert at mining the CVS ExtraCare data portal and ECRM to gain valuable consumer insights. Kate also acts in a Field Sales capacity in terms of calling on retail locations to assess current initiatives , pricing, merchandising, etc. at both CVS and the competition. Kate is a graduate of Northeastern University with a Bachelor of Science degree.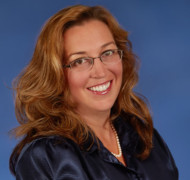 Katherine Scheuerman
Sales Support Manager
Katherine has been a member of the Middlebridge Marketing, Inc. team since 1999. She has exceptional skills in customer service as well as assisting in coordinating the background material needed to help the sales team be successful. She works closely with the sales team to ensure that daily details from client set -up to product launch are complete. Katherine is a detail oriented individual from her previous background in the equine industry. She is an accomplished equestrian on a National level. She has managed the daily activities at high end competitive show barns and in her spare time she continues to pursue her passion in the equine industry riding and coaching on the local circuit. Katherine is a graduate of Rhode Island College with a Bachelor of Science degree.
Heather Morris
Sales Support Manager
Heather became part of the Middlebridge Marketing, Inc. team in the fall of 2015. Her detailed understanding and appreciation for the Sales Support Manager role stems from 8 years of previous Sales Support experience at a Medical Technology Innovation Corporation. While there, Heather was constantly in motion supporting 15 different accounts and 10 different sales reps at any given time. Her inherent attention to detail and strong organizational and communication skills have only been enhanced from her years of sales support. Heather always makes sure to put the Middlebridge clients first in every task she takes on.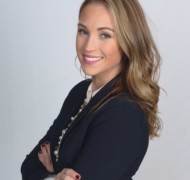 Kate McCaughey
Sales & ExtraCare Analyst
Kate comes to Middlebridge Marketing from IGT (formerly GTech) where she was a marketing analyst. Some of her responsibilities included developing strategic marketing plans through trend analysis, industry tracking and best practice benchmarking as well as assist in the designs and administration of complex retail analysis for use in modeling for optimal site selection and retailer distribution and placement, sales performance, market segmentation and product positioning.  In other words, she is a lottery expert but will not share the secret to winning!    Prior to IGT, Kate spent 3 years with Microsoft with her last position being a Loyalty Manager.   She was responsible for hiring and training a team of sales and support staff.  Kate received her Masters of Science degree in Marketing. We are extremely excited that Kate has joined the Middlebridge team.  She has already proven her capabilities with the depth of her analysis.
Contact us today to find out how we can help you reach your marketing and product goals!